PROJECT: TEDEN-690 Atyrau
The Republic of Kazakhstan.
Agrosheriff Ltd.
Project Location: Atyrau Region, Republic of Kazakhstan.
Specifications: Greenhouse complex of 10 greenhouses model TEDEN-690 for growing vegetables. The main culture - cucumbers.
Production is seasonal.
Growing seedlings - February-March, landing in greenhouses March-April. Harvesting throughout the summer to late autumn.
This is how greenhouses look on a farm field.

View from the satellite.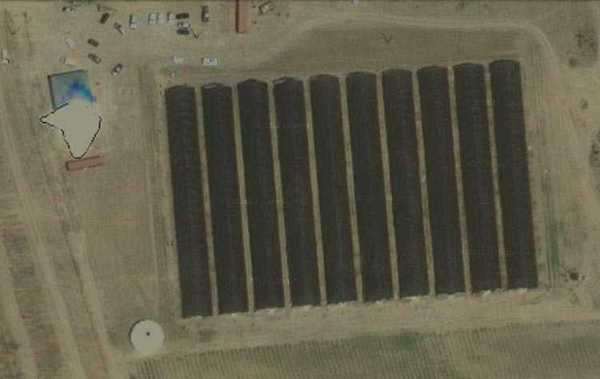 The number of greenhouses - 10.
WIDTH greenhouses 10.0 meters.
LENGTH of the greenhouse = 69.0 meters.
The total area of ​​690.0 x 10 = 6900.0 square meters.
Frame - galvanized pipes with a diameter of 62mm. pipe wall thickness 2.5 mm.
Pipe frame installed every 3 meters.
Fixing film, mesh and curtains - aluminum profiles.
Profiles are mounted on a metal guide profile.
On both sides, on both sides there are curtains made of a film with a manual drive for opening and closing for the entire length of the greenhouse (69m.)
The closing opening mechanism is a crank (cardan), which allows winding and unwinding the film on a metal pipe.
The side surfaces used for ventilation are protected by a special anti-mosquito protective mesh that does not allow small insect pests, including whitefly, thrips, aphids and other insects, to penetrate inside the greenhouse. This allows you to significantly reduce the treatment of plants with pesticides and get environmentally friendly products without residual pesticide content in fruits.
Coating - plastic film, 180 microns thick type - AF UVA IR diffused. Properties - anti-adhesive, filters hard ultraviolet light, re-emit infrared radiation and retains heat at night.
Construction of greenhouses TEDEN. January, cold, windy. 10 greenhouses were installed in three weeks.
Photo slider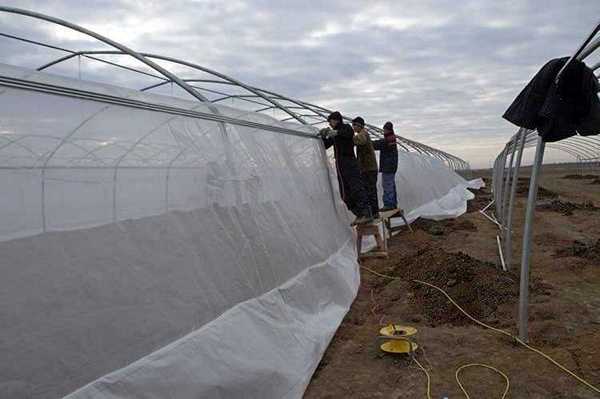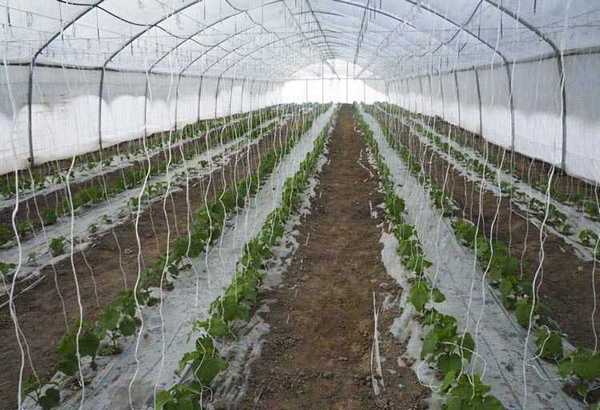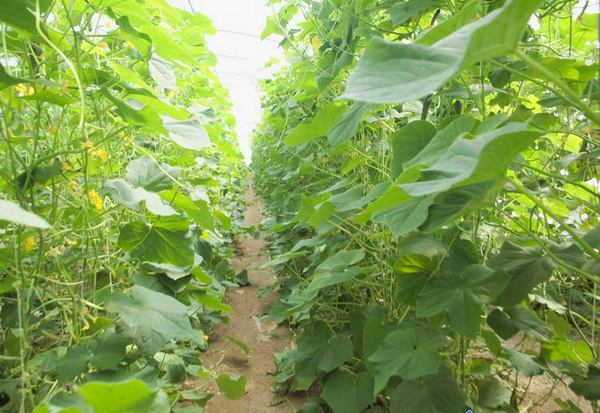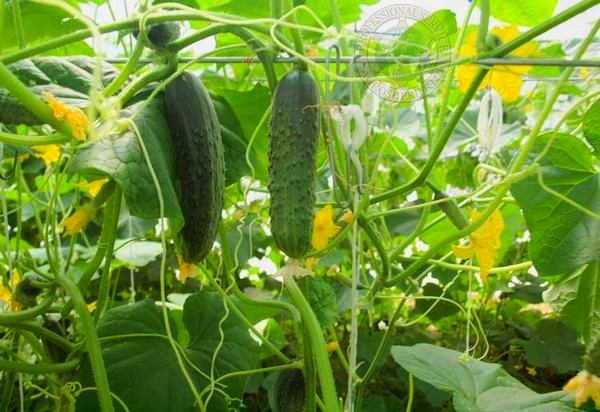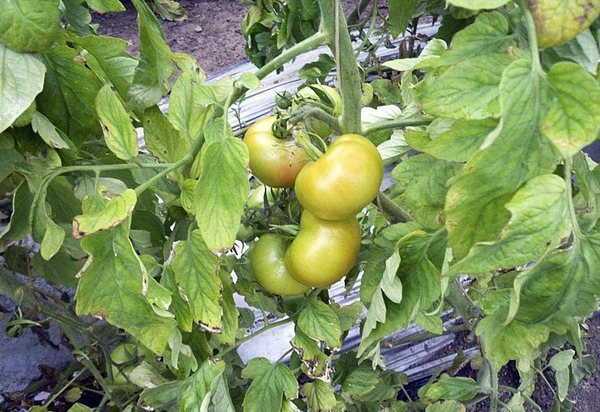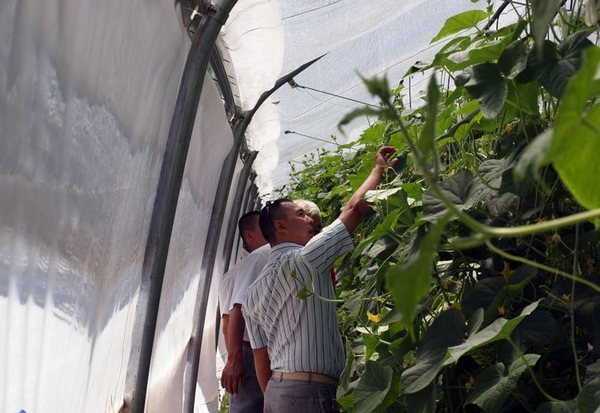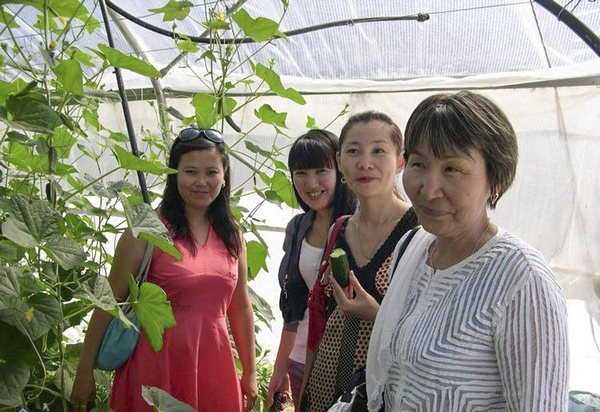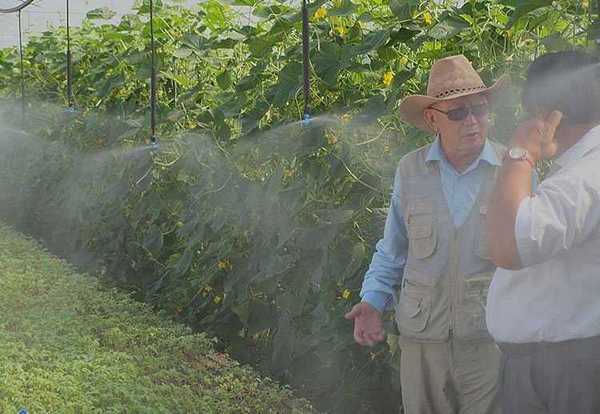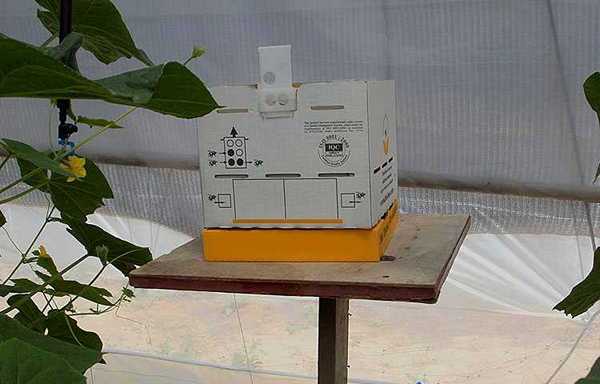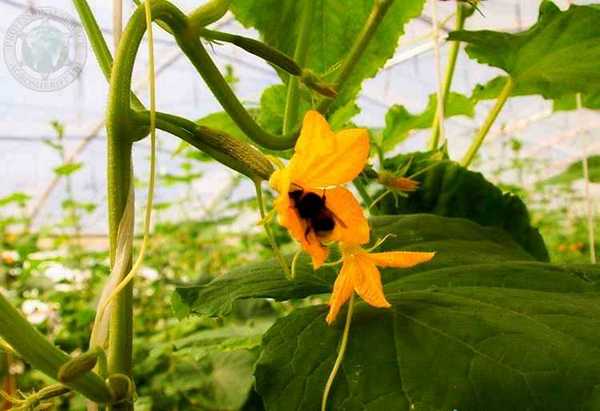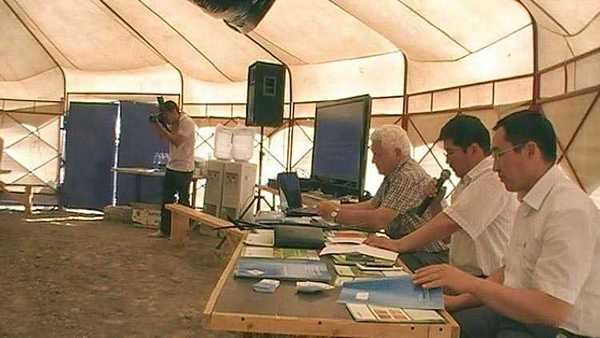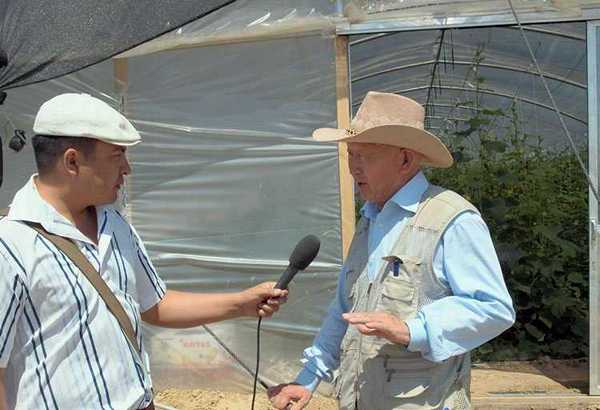 CULTURED AND CROP.
Greenhouses are used for growing vegetables, mainly cucumbers and tomatoes.
Planting seedlings - the end of March, the month of April.
The yield of more than 20 kg per square meter.
Parthenocarpic hybrids were used for growing cucumbers, but the use of bumblebees practically doubled the yield in the greenhouse, especially on small-fruited cucumber hybrids.
On the basis of the farm E. Saburov, a regional seminar was held for heads of agricultural enterprises and farms of the Atyraus region of the Republic of Kazakhstan. The seminar was also attended by the heads of the regional department of agriculture. The director of AGROSHERIFF Ltd. took part in the seminar. F. Rubinstein.

They discussed the construction of greenhouses model TEDEN, the advantages and disadvantages of such a project, development prospects. June 2010.
Interview to Kazakh television. Edige Saburov.
Greenhouse equipment:
Greenhouses are equipped with the following equipment:
Drip irrigation system
Sprinkler irrigation system (fogging and evaporative cooling)
Mulch film
Fertigation system (fertilizer with irrigation water)
Automation (watering timer).
Shading nets
Manual drive for opening and closing the greenhouse side curtains
This project is developing. Good production volumes, practically allowed to provide the local market with tasty and high-quality vegetables. People who buy and eat these excellent products, gave this product the popular name: "Cucumbers Saburova". This is tantamount to a serious brand.
If today we look at the farm of Saburov from the satellite, we will see the results of development: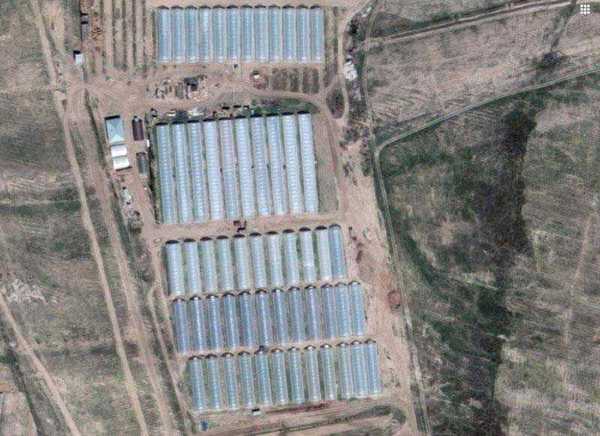 The project "Farm Saburova" began in 2008. In October, a contract was signed and at the end of November, greenhouses and equipment were manufactured and delivered to the customer. In difficult winter conditions, greenhouses were built and in the spring put into operation.
The project has been successfully operating in the most difficult conditions of northern Kazakhstan for 10 years. Greenhouse construction TEDEN manufactured by Agrosheriff Ltd. - this is the optimal technical and technological solution for difficult climatic conditions. Minimum winter temperatures can reach -45 ° C and maximum summer temperatures + 45 ° C. The farm is located in the steppe semi-desert zone with strong winds, reaching speeds of up to 120 kilometers per hour.
Ten years of experience in greenhouses and farm expansion, as well as the transfer of part of greenhouses to year-round operation, shows excellent results for this design as a basic model for greenhouse farms in regions with extreme climates.
This article was published on Thursday 23 May, 2019.