NetHouse or House of Mesh
Inexpensive and very effective construction of protected soil, which at minimal cost allows you to get the most out. It produces ecologically clean products with minimal use of pesticides. Easy and simple construction.
Below is a list of articles with the most recent ones listed first.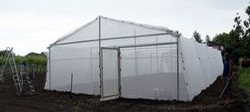 Nethouse to Kuban
by
F.F. Rubinshtein
House from the grid NetHouse. Efficient, inexpensive construction greenhouse. Successful trials in southern Russia. Kuban region.
Published: Monday 03 September, 2012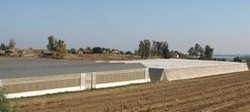 NetHouse
by
F.F. Rubinshtein
NetHouse
Published: Friday 17 December, 2010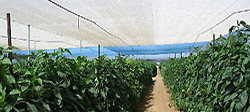 FitoNet
by
F.F. Rubinshtein
FitoNet nets for conservation of the energy, protection from overheat
Published: Saturday 12 September, 2009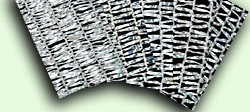 Shade net Aluminet
by
F.F. Rubinshtein
Aluminet nets for conservation of the energy, protection from overheat
Published: Monday 05 May, 2008