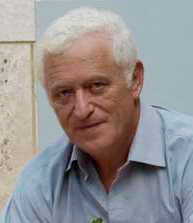 F. F. Rubinstein
Engineer, agronomist.
Co-owner and director of AGROSHERIFF Ltd.

Site Editor https://agrosheriff.com
Experience in agriculture and food industry for over 40 years. He worked as an engineer, agronomist, farmer.
One of the founders and organizers of the farmers movement in Russia (AKKOR) in the early nineties.
Currently, manages the company AGROSHERIFF . He knows well the problems of agriculture and has extensive practical experience, writes articles, makes videos about agriculture, efficient agribusiness and the application of innovative technologies and equipment.
Video channel AGROSHERIFF TV and Agrokadenii. This is a good addition to the articles on our site. And Agroacademia is a place where you can get knowledge about modern agriculture, agribusiness, innovative technologies and much more.
Watch the video channel, put likes, share videos with friends and colleagues.